About us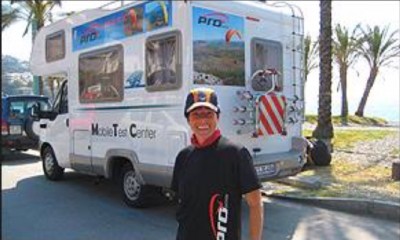 MTC - Pro-Design mobile test centre
About web admin: I am Australian began paragliding whilst living in Europe 2000. I went full time 2007. After training at Blitz/Boom reserve manufactures I began working for Pro-Design paragliders running there mobile test centre MTC for paragliding schools, events & Testivals. I am blessed with insider knowledge of the paragliding manufacturing industry a big thanks to Herbert Hofbauer, Pier and Pepi Gastieger Parashop Kössen also to Leoni and Jarda Herman FlyPark Spain Almūnecar.
Coming back to Australia 2014 I've motivated service and repair centres to heighten practices closer to what we see in Europe.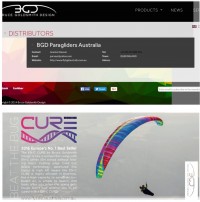 Building the brand Australia wide.
2016 - BGD mostly unknown in Australia. With Bruce and Arna Goldsmiths encouragement, I took on distribution and brought BGD Australia wide. flyBGD.com
2017 - With U-turns support I continue Acro Training
U-Turns higher safety aspect has heightened my desire for Acro again. We are seeing more and more Australian acro pilots do a U-Turn for U-Turn.de
Further thanks also to My coach Lee Tryhorn and my Acro mentor Michael Maldoon.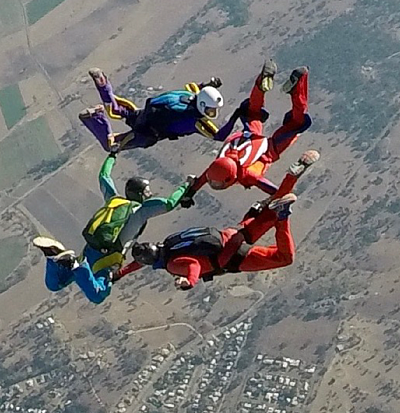 Skydiving
2018 - Dedication to advance skills via skydiving.
Proper equiptment allows Acro to be practiced with heighten safety over ground. Learning to Skydive is the best way to gain knowledge and experience on howto fly, landand pack our Acro Base canopy's reserves safely and have a whole lot of fun. Utube - testing the Acro Base system. 

With 2018 coming to a close, I have further plans 2019. Interestingly I was one who always said - I can't do acro, I get sick. But look at my latest video here. I overcame it! Now my next video project comes to mind.
2019 - Wow this new year began with many new and incredible experiences. One of which I was able to train ACRO in "Australia." in keeping development of acro in the foreground.
What in the world 2020 
Wow! Who'd of thought. What a crazy time we are living in. Something totally new to all of us. 
First paragliding STOP for all pilots in lockdown, and back injury much pain and suffering for months. But after 3 full medicated months I try something different and hay! THC is a healer overnight what a big change, I begin to heal! Longing to fly goes without saying. 
2021 I'm back paragliding again!
Well honestly I feel so much gratitude. Something I never though again to be possible. Feeling so lucky to be back in the air and doing some Acro again. What joy! Located now in Australia Laurieton with Thermal mountain launches and beach sites all close by. Lov it. Thats the life, live it anyway you can the paths will become available to you. Maybe not quite as you imagined but close. 😉
Video Tumut Acro Jay and friends Jan 2021
I try not to travel since C full time paragliding but blowed if I'm going to let off on lockdowns stop me! 
My motivation is happiness, living life doing stuff which I love, while I still can.
My biggest wish is world peace holding respect for all. I leave you with this message.
Don't offend.
Don't be offended.
Don't take revenge.
Have fun, Live life
and share the Love.
Wishing everyone happy landings always, inner peace, love, good karma, happiness and prosperity.