Paragliding Repairs and Maintainence
Paraglider Service maintenance.
IMPORTANT INFO:

Manufactures have varying service recommendations for each glider dependent of the materials used. - Check your gliders manual to see what tests are required.
A good service centre can repair damaged gliders, make up new lines and has a good stock supply of material.
REPAIRS
Please note parachute riggers are not qualified to do repairs on paragliders.
As one pilot found out. The rigger did not use correct material and consequently botched job badly, it required further fixing. The pilot then sent it to "WA paragliding centre", who had a bigger job to fix up the botched riggers repair. I don't have to tell you that the repair then ended up costing much more. But the result from WA Paragliding was nothing less than amazing the pilot said.
LINE Maintainace
After 2 years or 150 - 200 hrs you maybe required to replace lines. Certain lines must under go a line strength test which requires replacement when measuring the braking point eg. 80kg Make sure it is included as part of your maintenance service.
Not all gliders need trim tuning in the early stages of a gliders life. Quoted "by Nova" they should stay within the manufactures safety tolerance. Trim tuning is not maditory." Check your manual.
Reports coming from a couple of pilots who checked there new gliders line lengths, found a couple were the wrong length replacement was required.
Also twisted lines are not uncommon. This just confirms a new glider needs to be thoroughly inspected before flight.
Your glider has been trimmed and tested to optimal safety and maximum performance. Attempting to re-trim a glider faster is dangerous and changes a certified glider to being uncertified.
Sample: BRAKING PIONT TEST passed.
The largest and longest standing high quality repairs and maintainance. Australias only Genuine certified service centre recognised by manufactures world wide. 

Testimonials from pilots excellent workmanship on repairs, fast service and value for money. 
AUSTRALIAS ONLY CERTIFIED service centre. WA paragliding.
Queensland Paragliding
Situated on the Goldcoast / Canungra region.
Phil Hystic has been in the business for many years so he'd have to be a logical choice for convenience and quality.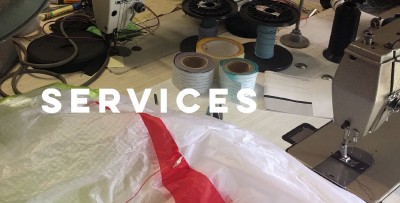 Queensland paragliding offering service & repairs.
Fly2base - BASED ON THE GOLDCOAST Martin from fly2base is a competition pilot and offers trim tuning for paragliders. Recently he has added maintainence services. Martin is we'll known in the paragliding community. He takes pride in giving good service with fast turn over times.